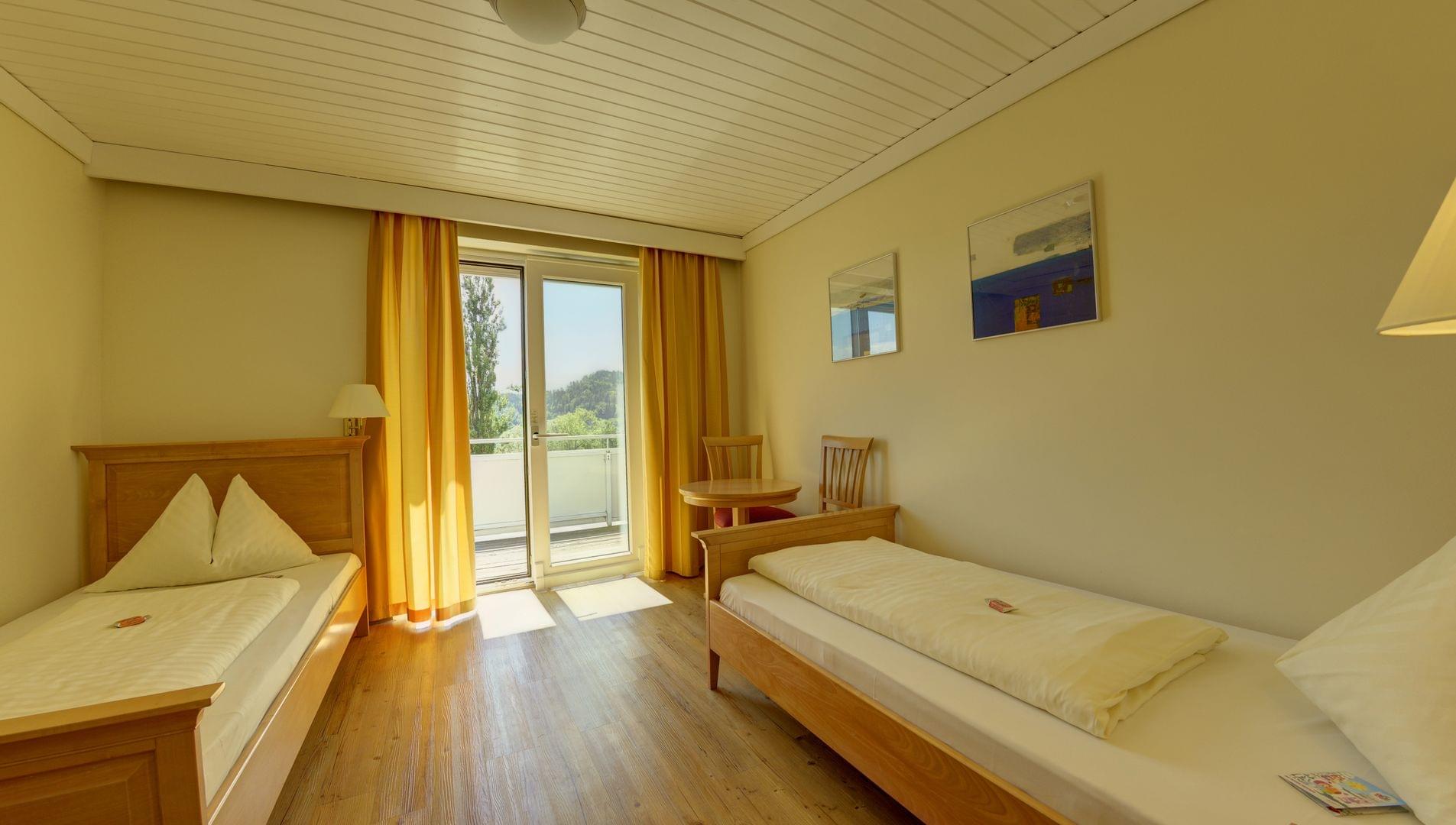 Seerose apartment
Approx. 86 m² incl. 24 m² balcony
Approx. 86 m² incl. 24 m² balcony
Approx. 86 m² incl. 24 m² balcony
Balcony
Hairdryer
Radio
Satellite TV
Fridge
WiFi
Safe
Baby monitor
4th floor, lake view. Balcony, entrance hall, children's room with two separate beds, shower/toilet, living room with couch, satellite TV, radio, fridge, microwave, safe, master bedroom, bathroom with hairdryer and separate toilet, baby monitor, approx. 86 m² incl. 24 m² balcony. Direction: Street-facing
Sonnelino Alpe-Adria cuisine
Sonnelino Alpe-Adria cuisine
Substantial breakfast buffet with juice bar, selection of health foods and different delicacies each day
Simple lunchtime meal
In the evening, you have a choice of 4-course menus including a "vitality" menu
Extensive selection of salad options and cheeses every day
1 x per week themed culinary experience: e.g. "Heuriger" tavern buffet, Italian buffet, gala dinner.
Baby gourmet corner: Various products (e.g. jars, porridges...) for the age-appropriate catering of your offspring
Afternoon cake and ice-cream cones from 4 to 5 pm
Generous selection of non-alcoholic beverages from the juice bar during mealtimes; squeezed juices, regional juices, soft drinks, water.
Supervised children's table at lunchtime and in the evenings
In the low and off-season, meals are eaten (in part) at the Hotel Sonne!
Sonnelino all-inclusive board
Sonne See-Bad lake bathing area
Sonne lakeside spa for children aged 14 and older
The Sonne active and leisure programme
A baby holiday with all the extras
Rooms & apartments
As cosy as it gets
We offer you accommodation for your holiday that combines comfort, functionality, well-being and tradition. Allow us to advise you and make you feel at home with an incomparable view of the deep blue lake.