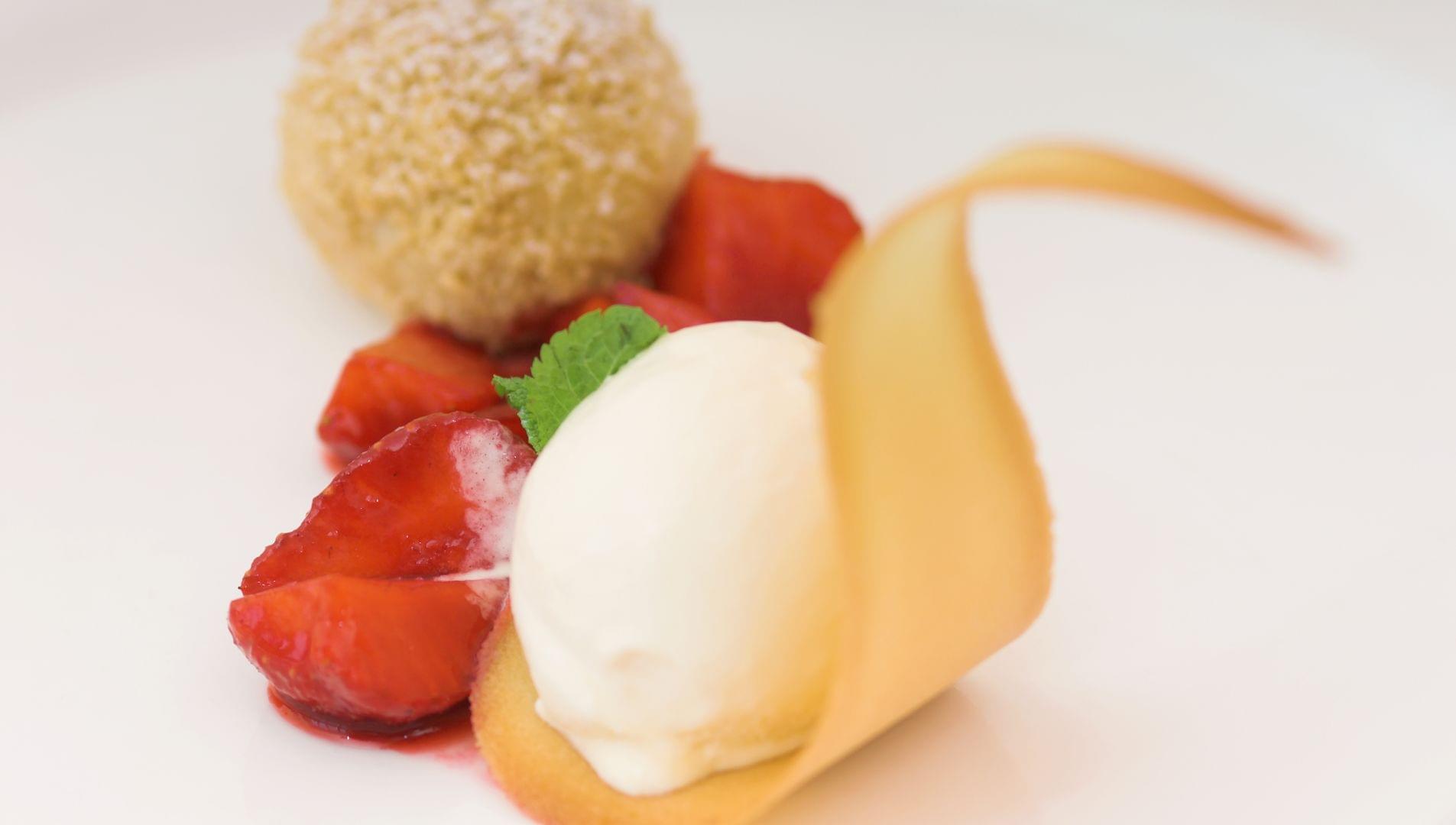 Culinary delights & enjoyment
Cooking is our passion
Since cooking and eating are among our greatest passions, we offer you the ideal combination of the two. Typical regional products with a touch of Alpe-Adria flair from our neighbouring countries of Italy and Slovenia.
With regional delicacies such as fresh herbs from our own garden, local fish and top-quality products from regional farmers and producers from Austria – true to our motto of "seasonal and regional", our kitchen team conjures up new and delicious culinary creations every day. Because homemade simply tastes better, we bake delectable cakes and tarts in our in-house bakery.
Fresh regional products prepared by hand.
Head chef Kurt Kristan and his culinary team combine classic dishes in new ways and give them a light and modern twist. This way of cooking perfectly matches the style and personal atmosphere of our hotel and is an expression of our hospitality.
Sonnelino Alpe-Adria cuisine
This is what holiday tastes like
Tons of enjoyment for our youngest gourmets: in our kitchen, we only use wholesome ingredients that are all about local origins, pride and quality. Our Sonnelino all-inclusive hotel is a veritable land of milk and honey for the whole family. Your culinary journey begins at the colourful breakfast buffet, continues on to the down-to-earth lunchtime meal, the freshly baked afternoon cake (or ice-cream cone for the kids) and finishes up with a multi-course gourmet menu in the evening. Now that's what holiday should taste like!
Your culinary journey through the day in detail:
Substantial breakfast buffet with juice bar, selection of health foods and different delicacies each day
Small lunch snack from the buffet or served individually
In the evening, you have a choice of gourmet menus including a "vitality" menu
Extensive salad buffet and selection of cheeses every day
Varied soup and dessert buffets
1 x per week: culinary experience in the form of a themed buffet or gala dinner
Baby gourmet corner: A range of products (e.g. jars of baby food, porridge etc.) for age-appropriate catering for your offspring
Afternoon cake and ice-cream cones between 4 and 5 pm
Generous selection of non-alcoholic drinks from the juice bar during mealtimes
Supervised children's table at lunchtime and in the evenings
In the low and off-season, meals are eaten (in part) at the Hotel & Spa Sonne.
Sonnelino baby menu
Healthy & tasty
Delicious menus for our youngest guests: Spoonful by spoonful, an absolute delight! For an optimum, balanced diet. Because all beginnings are important. In cooperation with the renowned organic company "Hipp" and the "Original Kinderhotels Europa", we offer a Sonnelino Hipp baby menu.
You can get jars of fruit and vegetable purées as well as various menus along with milk puddings, a wide range of teas and good-morning mueslis from us at all times. Corresponding to the age of your child.
Children have their own particular taste. Our Sonnelino kitchen team will be happy to prepare fresh fruit and vegetable purées for you. It goes without saying that this is all made from high-quality, fresh, nutritious and untreated ingredients.
If your child requires a particular food (e.g. in the case of allergies etc.), we kindly request that you bring this yourself.