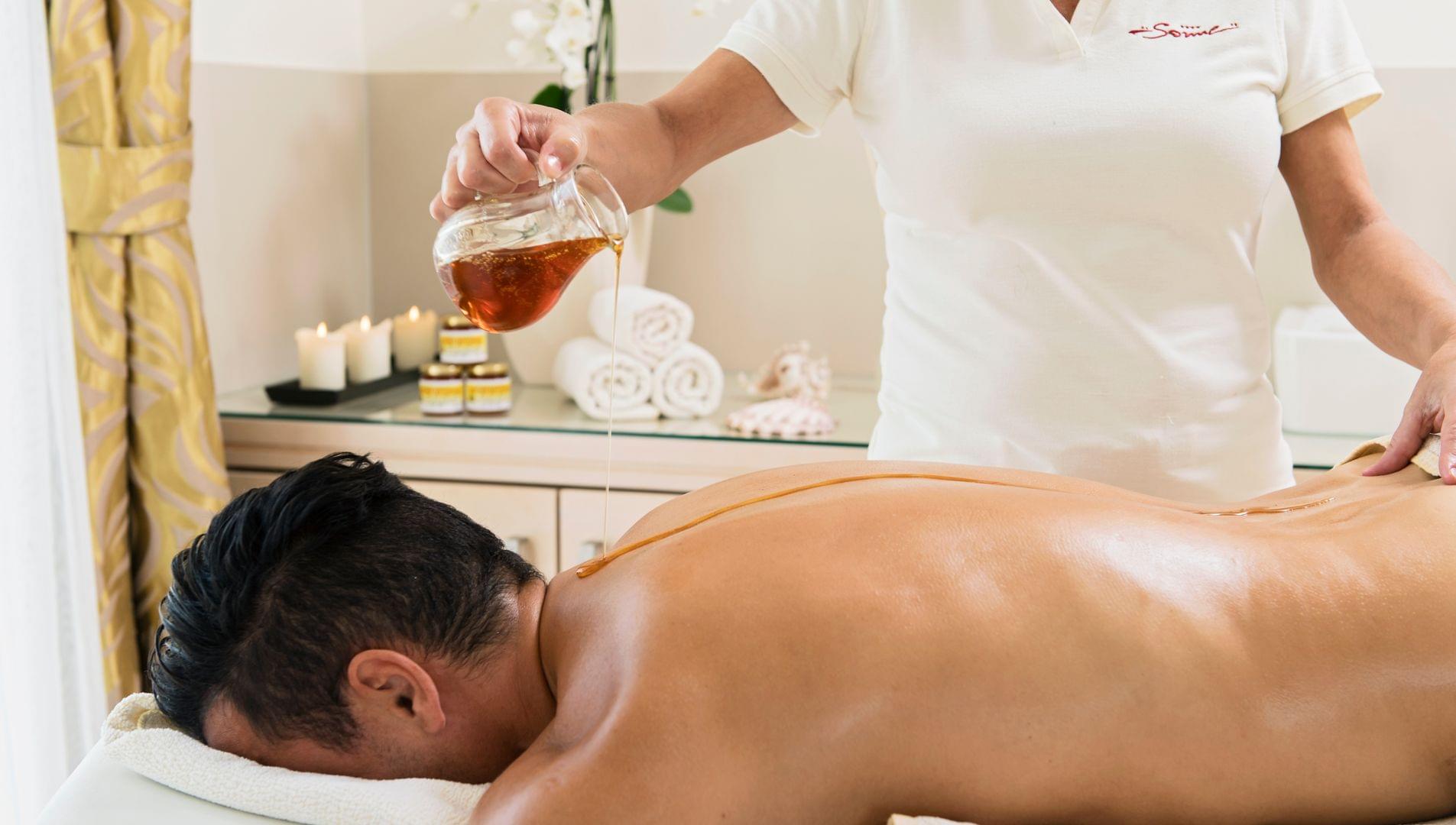 Treatments
Time out for Mum & Dad
As the host family at our Baby+Kinderhotel Sonnelino, we want to do everything in our power to contribute to your well-being and enjoyment. And if you're having a good time, it will show. But why not add a little pampering to help you look even better than you already do thanks to the relaxation at the "Sonne"?

Why not dare to make a few changes to your look or let trained hands take over and enhance your appearance? Treat yourself to a beneficial beauty treatment with our excellently trained beauty and cosmetics team. Simply close your eyes and let yourself be pampered from head to toe – and when you open them again, you'll be astonished at the person looking back at you in the mirror: you can book all of this and more in our oasis of beauty.
An experienced team is at your disposal in our five air-conditioned beauty rooms. All you need to do is to express your wishes: facial masks, cleansing scrubs, ultrasound treatments or exclusive cosmetic packages, LaStone therapy, an osteopathic treatment and the list goes on...
We only use the very best products from the "Babor" and "Kurland" lines for our treatments.


Children want to be challenged. Whether in the schoolyard, when learning a hobby or even carrying out family duties. And every now and then, they are allowed to be pampered and cared for like little grown-ups and experience child-friendly relaxation or body care so that they can feel a little more important for just a moment.
So that the little ones can feel just like the grown-ups, we have put together a "Beauty for Kids Package". Whether booking a fingernail makeover or a taster massage – your kids will be thrilled.
We will also be happy to advise you and your kids on site to ensure the greatest possible relaxation and find what suits them best.
Are you a mum? We know this means you're always on your feet. Always available. Always patient. And always ready to give preference to everyone and everything else. Wonderful! Because you are exactly the mum for whom we have put together our special "Mama Dreams" package.

About to be a new mum? Congratulations! Then come and enjoy our special offer for mums-to-be or a very special 40 minutes for birth preparation.