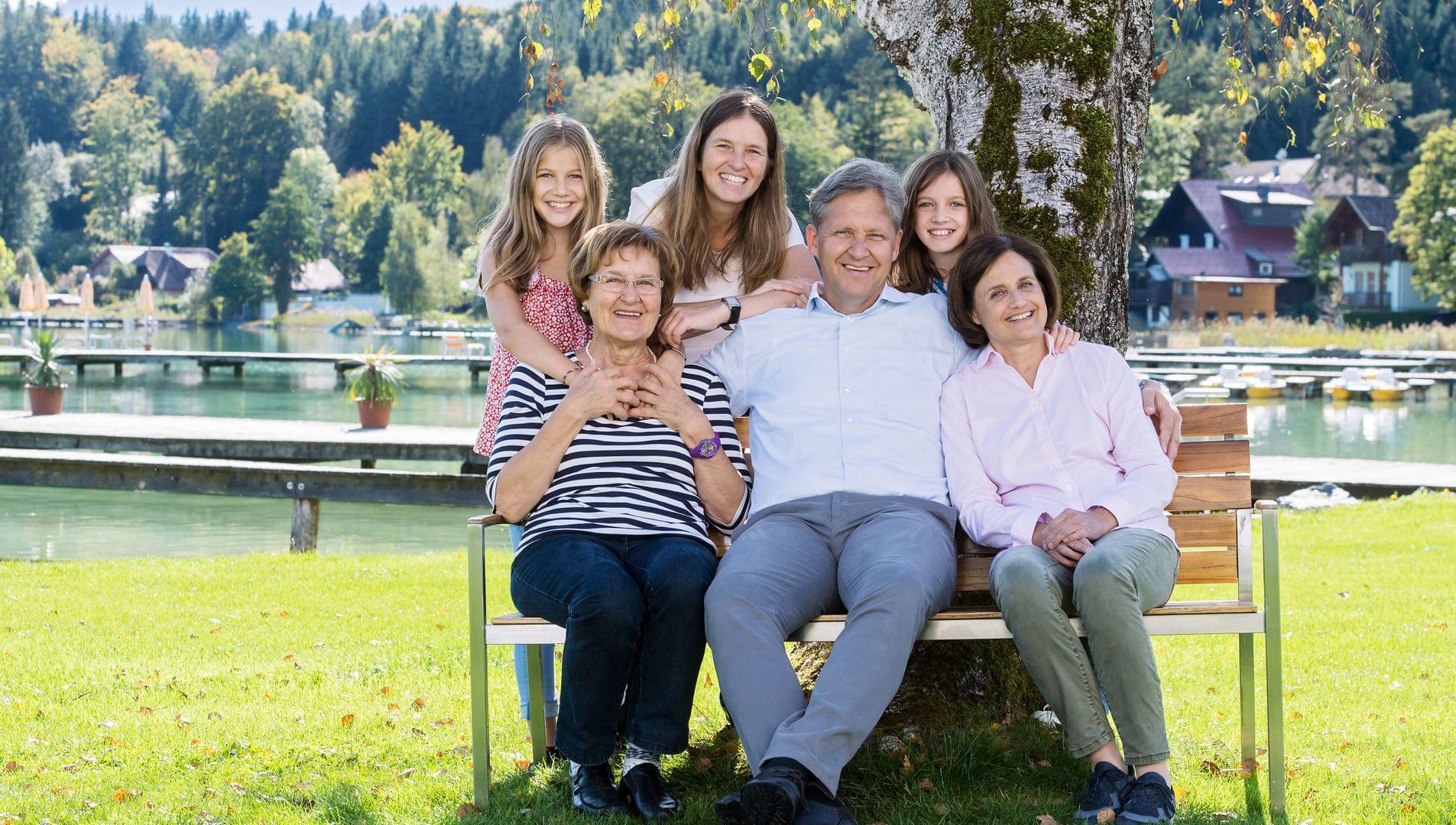 Hosts & family
With plenty of heart and soul...
Being hosts – it literally runs in our family! Helene and Engelbert Mateidl welcomed their very first guests to the Hotel "Sonne" back in 1955. Today we manage the Sonne**** holiday hotels as a family-run business.
As passionate family people, we wanted to make sure the little ones among our guests are given a very special place. Which is why at the end of the 70s, Robert and Irene Mateidl founded the Baby+Kinderhotel Sonnelino. This way, our guests – of every age – and we can be sure that your holiday will be an unforgettable experience for all.
Since 1996, we the Mateidl siblings, Christine and Michael, along with our mother Irene Mateidl, have been taking care of the well-being of all our guests and the fate of the business.
... has everything you need and more
With the addition of the apartments "Irene" and "Bertl", a farm with a petting zoo and multiple tennis courts, we are continuously expanding the offer for you as the guest. In doing so, we have also taken every care to make sure that a wide range of demands can be fulfilled. Because for us, every single guest is unique!