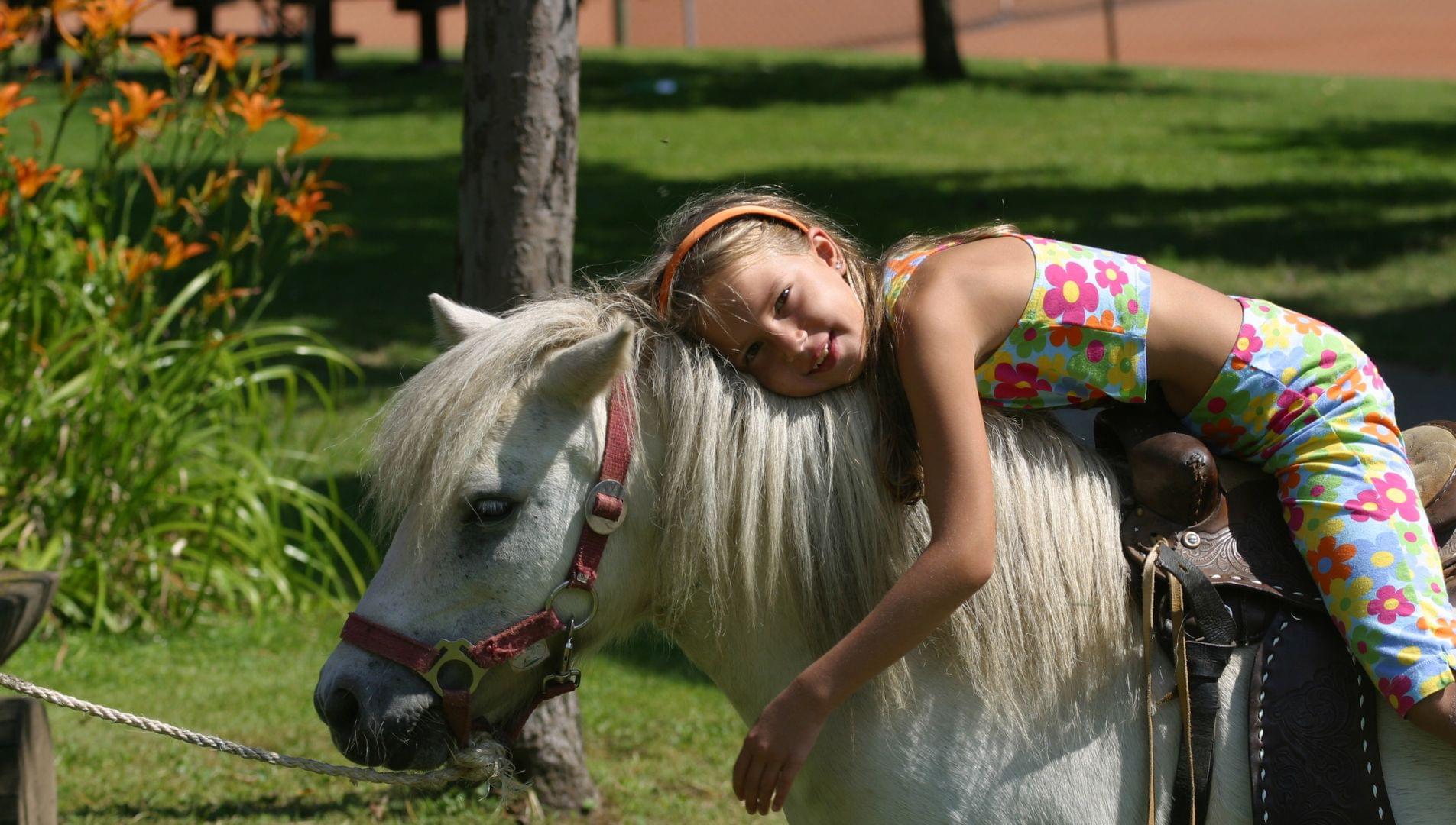 Horse riding by Lake Klopein
The greatest pleasure on earth is riding on horseback.
A number you should be familiar with: With 1,500 kilometres of bridle paths, the region around Lake Klopein is Europe's largest network of riding trails! Ideal for horse lovers! Now all you need is a horse to complete the picture. And you'll find this in the riding stable with an integrated riding school in the immediate vicinity of our hotel. Here we can easily book varied rides and riding courses for you, suitable for all ages and all levels of training – and of course also for beginners!
Pony rides, riding lessons and cross-country outings
Very close by and accessible on foot via a 15-minute walk along the Kleinsee Lake is the "Nachbar" pony stable with ponies and Icelandic horses. Do you like the robust, friendly character of Icelandic horses? Then an ideal option for you is the Leitner Icelandic horse stable, with 20 Icelandic horses, just 15 minutes away from us by car. There you can choose between riding lessons and cross-country rides. The Peteln riding stable offers a colourful variety of different horse breeds, located about 7 minutes by car from our Baby+Kinderhotel Sonnelino.